This article is about : How to choose of a 3D printer for this Christmas 2019. It is written from information "collected" on the internet, and mainly from the discussion launched on this forum dedicated to Warhammer (in french).
Little by little I've read the users' opinions, and in particular the "feedbacks" of people who own 3D printers (on Youtube).
The Youtube channels related to 3D printing are the following: Eskice Miniature, Heliox, Olivier Chambon,  Tommy Desrochers .
Here is a small summary of those informations.
What is a 3D printer ?
A 3D printer allows to realize in volume a 3D image made from a software.
How does a 3D printer work ?
The machine will print layer by layer your drawing in volume from the file that you will have provided (STL or OBJ format).
Is it necessary to have some 3D modeling  knowledge to print ?
You are not forced to create your 3D models yourself, many "3D model banks" are available if you wish to quickly test the rendering of your printer:
Cults, Thingiverse, Pinshape, …
If you want to make your own models you will have to "get your hands dirty" and learn a software dedicated to 3D, each software has its specificities, some have a steeper learning curve than others. You will be able to learn how to model with the 3D software Sketchup . According to me, it is the most intuitive and more particularly adapted to the creation of scenery.
And others much more complex, but just as professional (solidworks, Rhino3D) for the realization of specific parts.
"Sculptris", "Zbrush", "Blender", Fusion 360 for the realization of figurines, just as difficult, but recognized in the field of 3D.
How many types of printers are there ?
There are two types of 3D printers that have proven themselves on small-scale printing :
The filament printer which comes to deposit a molten plastic filament in several "passes"  following the "computer coordinates" provided by your 3D file (STL or OBJ format).
The resin printer that uses a laser to solidify the liquid resin ( making several passes/layers ).
Which printer to choose ?
Among the most presented printers on the forums and YouTube (not to mention it),
here are the two 3D printers that stand out the most for this Christmas 2019: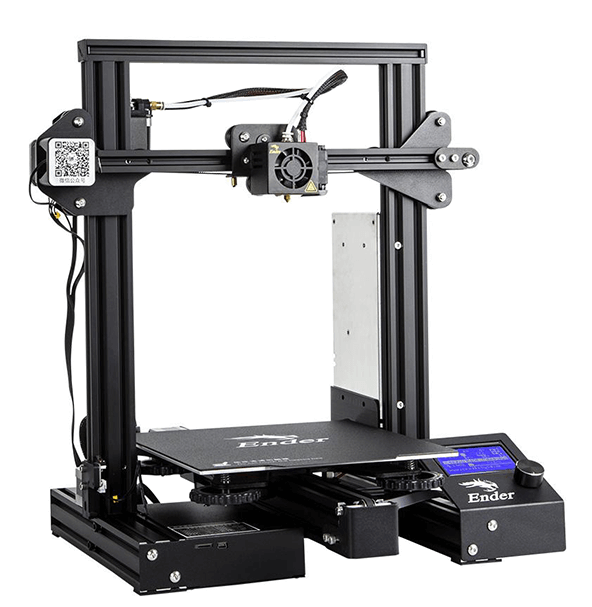 Creality ender 3 for an average price of 180 euros (price in Christmas time). This is a filament printer.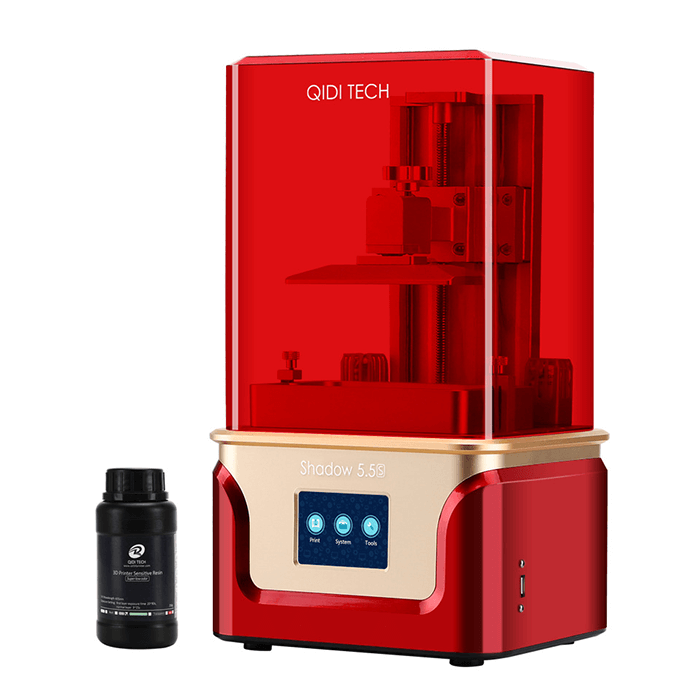 Above a comparison of the two 3D printers by Eskice Miniature Eskice Miniature
Is 3D printing harmful?
The risks mainly concern printing with resin, as seen previously the QUIDI Shadow does not have an optimized ventilation system.
Therefore the potentially toxic/carcinogenic air released by the resin is not evacuated if you do not set up an efficient external ventilation system.
Recent studies of 3D printers and thermoplastic feedstock have found hazardous vapors and gases are emitted during the printing process
Is filament deposition better than resin ?
Filament deposition 3D printers are an older technology than resin and are therefore cheaper.
However, the rendering quality will be finer on a resin printer.
You will also have to buy post-processing products for resin-based printing (which is not the case for filament printers).
Is additional hardware required to maximize the life of the printer ?
Each machine has its advantages and defects:
Creality Ender 3, for example, requires you to buy a new platen to reduce the adhesion of the plastic on the substrate once printing is finished.
The QUIDI Shadow does not have an optimized air renewal system.